Board Member of the Winterthur Insurance Agents Fund from 1984 to 1986, today known as Aurora Insurance Agents Fund, and has become President on January 1st, 1987 and continues to hold this role today.
National Secretary of the Insurance Agents Association of Winterthur Insurance from '82 to '86, Board Member from '94 to '96, Vice President from '96 to '97.
General Secretary from 97 to 99 and for a second term starting from July, 2001 till January 2011 of the Aurora Insurance Agents Association.
President of the Aurora Insurance Agents Association from February 2011.
In April 2007 opened at Hambantota in Sri Lanka n° 20 new houses for families that had their house destroyed from the Tsunami, built with contributions from Aurora Agents and the Company, with the support and cooperation of LCIF and Lions in Sri Lanka.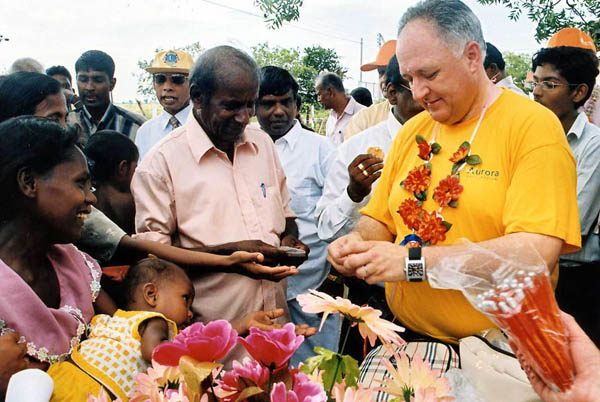 From 94 to 98 Provincial Administrative Secretary of the SNA – National Union Agents in Savona.
From 97 to 2000 Member of the Commission for the Agents register, at the Savona Chamber of Commerce.
Since 2009 Member of the Pension Fund Commission Agents of the SNA – National Union Agents.
Since December 2007 he is the President of the Insurance Services Section of the Industrial Union of the Province of Savona and member of the Council of the Union.